Welding 1 Specialist/Inspector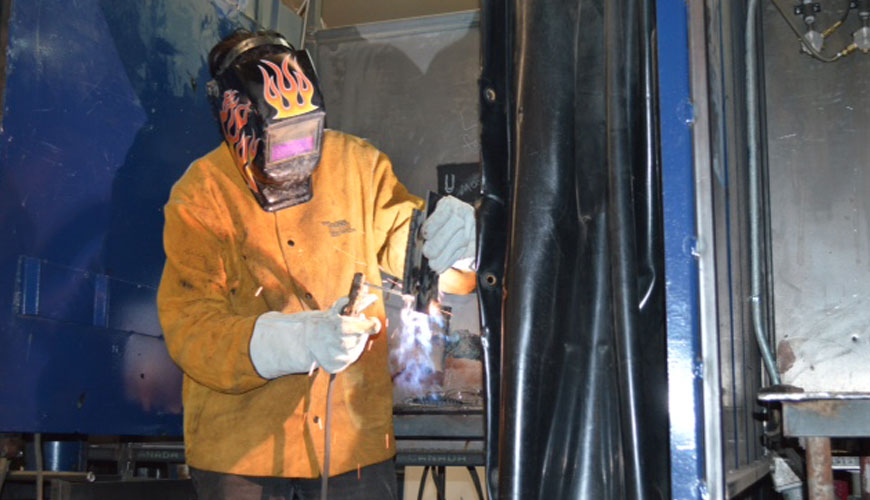 | | |
| --- | --- |
| Schedule | Full-time |
| Category | Trades |
| Accreditation | Diploma |
| Articulations | |
| Duration | 43 Weeks |
| Hours | 860 |

| | |
| --- | --- |
| Campuses Offered | |
| Toronto | 416-423-8188 |
| | |
| | |
*Approved as a vocational program under the Private Career Colleges Act, 2005
Introduction
Are you interested in working as a Welder or Welder Inspector? Our in-depth program offers solid coverage of welding theory and practical modules to prepare students for employment as Welders and Welding Inspectors. The program curriculum consists of Level 1 inspection courses and the major welding processes of GMAW, GTAW, MCAW, and SMAW.
For detailed information, call our campus now!
Particular emphasis is placed on the Practical Hands-on modules of the program and includes 714 hours of practical lab training to prepare you for industry testing and employment. At the successful conclusion of the program students will be eligible to complete 8 welding tests, choosing those which best support their individual career path. Students may choose their tests from both CWB and TSSA.
Welder Qualification Tests:
CWB and/or TSSA- 8 tests in total are included. Note: The Canadian Welding Bureau (CWB) requires testing in the following sequence: flat, horizontal, vertical and overhead.
Program Delivery: 
The program is taught by qualified and certified welders with industry experience.
Course Features
Schedule

0

Quizzes

0

Category

3 hours

Accreditation

All level

Articulations

English

Students

0

Assessments

Yes
Theory Modules
Welding Health & Safety
Blueprint Reading and Weld Preparation
Symbols for Welding
Codes and Standards
Welding Processes
Weld Faults and Causes
Welding Distortion and Residual Stress
Electrodes and Consumables
Power Sources for Arc Welding
Mechanical Testing of Welds
Basic Steel Metallurgy
Introduction to Welding Metallurgy
Basic Inspection Technology
Techniques of Visual Inspection
Functions of the Inspector
Job Preparation
Practical Modules
The practical modules are an integral part of the program and key to obtaining a level of competency for the welder qualification testing.  Total practical hours are 716 hours representing 83% of total program hours.
Air Carbon Arc Gouging Practical Lab
Oxy-Fuel Gas Cutting Practical Lab
Plasma Arc Cutting Practical Lab
Flux-Cored Arc Welding Practical Lab
Shielded Metal Arc Welding (SMAW) Practical Labs
Basic Level
Advanced Level
Gas Metal Arc Welding (GMAW) Practical Labs
Basic Level
Advanced Level
Resistance Spot Welding Practical Lab
Metal Cored Arc Welding (MCAW) Practical Lab
Gas Tungsten Arc Welding (GTAW) Practical Labs
Basic Level
Advanced Level
Admission Requirements
An Ontario Secondary School Diploma or
Students are 18 years of age or older and pass the program entrance examination
Please see Admissions for detailed information.
Common job titles for successful graduates are brazing machine operator, brazing machine setter, electric arc welder, journeyman/woman welder and laser welding operator. Some graduates may pursue employment as a welding inspector.