Gas Technician G3/G2 (Part-time)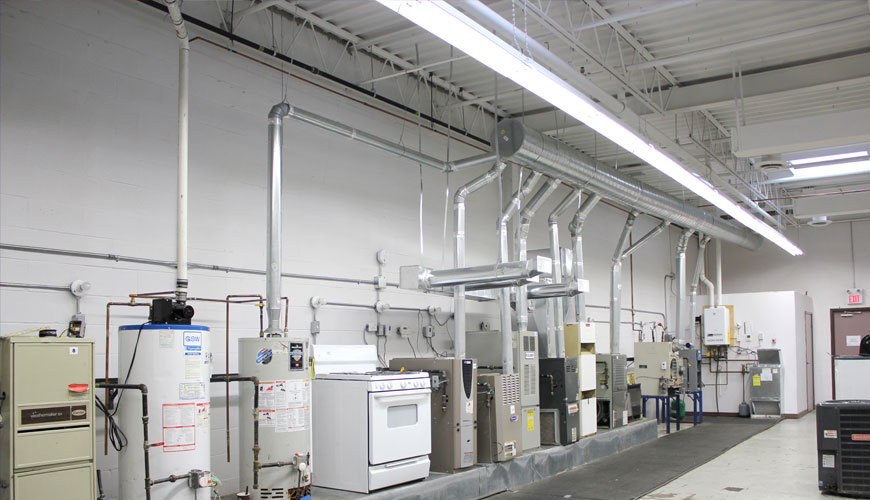 | | |
| --- | --- |
| Schedule | Part-time |
| Category | Trades |
| Accreditation | Diploma |
| Articulations | |
| Duration | 54 Weeks |
| Hours | 800 |

| | |
| --- | --- |
| Campuses Offered | |
| Toronto | 416-423-8188 |
| Scarborough | 416-383-1608 |
| Mississauga | 905-629-3088 |
| Brampton | 905-789-0666 |
*Approved as a vocational program under the Private Career Colleges Act, 2005
The Gas Technician diploma program is taught using official TSSA curriculum which prepares students for the TSSA (Technical Standards and Safety Authority) Gas Fitter 3 and Gas Fitter 2 licensing examinations. The Gas Technician curriculum is delivered via lectures and practical hands-on workshops offering the advantage of practical application of lecture material. Evaluation techniques involve written and practical tests, and assignments.
Our Gas Technician program is delivered by our dedicated instructors who are certified Gas Fitters experienced in both teaching and working in the Gas Technician field. As an added benefit, Stanford International College is an approved TSSA examination centre for the G3 and G2 licensing examinations.
For detailed information, call our campus now!
Course Features
Schedule

0

Quizzes

0

Category

3 hours

Accreditation

All level

Articulations

English

Students

0

Assessments

Yes
Program Overview
Protect Self and Other
Fasteners, Hand Tools & Power Tools
Properties Characteristics, Safe Handling of Propane & Natural Gas
Installation Codes, Acts, Regulations
Introduction to Electricity
Technical Manuals, Specifications, Schematics, Drawings and Graphs
Customer Relations
Introduction to Piping & Tubing Systems
Introduction to Gas Appliances
Advanced Piping and Tubing Systems
Basic Electricity
Controls (Mechanical & Electronic)
Building as a System
Domestic & Non-Vented Appliances including BBQ's
Gas Meters, Pressure Regulators and Relief Valves
Domestic Gas Fired Refrigerators
Conversion Burners
Water Heaters, Combo Systems, Potable Water Heating Systems
Forced Warm Air Heating Systems
Hydronic Heating Systems
Space Heating & Decorative Appliances
Venting Practices
Forced Air Add-on Devices
Air Handling
Related Certificate Courses available at Stanford International College
Air Conditioning Essentials for Gas Fitters
Ozone Depletion Prevention Training
Admission Requirements
An Ontario Secondary School Diploma or equivalent, or
Students are 18 years of age or older and pass the program entrance examination.
Please see Admissions for detailed information.
Graduates must successfully complete the TSSA G3 and G2 licensing examinations to be eligible to work as licensed Gas Fitters. Opportunities may be found with companies that install/service/repair gas appliances or with gas utility companies. (click here to see details)
Licensed graduates of the Gas Technician Diploma program may apply for positions as a:
Gas Fitter
Gas Customer Service Representative
Gas Fitter Apprentice
Gas Servicer
Gas Technician
Furnace Converter
Gas Appliance Repairer/Services
Gas Fitter Installer
Gas Main Fitter
Gas Pipefitter
Industrial Gas Fitter – Tester
Industrial Gas Services
Mechanic – Gas pipes
Troubleshooter – Gas Works
Common Duties NOC: 7253
Install, inspect, repair and service and gas lines and equipment such as furnaces, heating units, meters, regulators, and other residential, commercial or industrial appliances.
Determine the installation layout and materials required by analyzing drawings and specifications
Mark reference points for installation of gas lines and equipment
Service gas heating units and their components such as burners, valves and automatic controls
Test equipment and replace defective equipment or components
Inspect pipes and piping connections for gas leaks with gas detecting devices
Test and adjust control mechanisms
Assist in the investigation of gas fires and explosions
Report to clients work performed and condition of facilities
Suggest safety procedures to clients
Teach clients how to maintain gas units and systems procedures
Convert motor vehicles or appliances to burn natural gas